Be part of our community and learn to manage everything that generates value for you. Let's talk!
At Lésiga we want to listen to you! Do not hesitate and get in touch with us.
If you have questions, inquiries, complaints, suggestions, or simply want to get in touch; feel free to fill out the form below and leave us a note. Our team will receive your message and reply to you asap.

Lésiga is much more than a simple software solution: it is a complete and intelligent system that adapts to the specific needs of each company, providing full control over its assets, regardless of their size or location. From detailed inventory tracking to real-time asset tracking, Lésiga provides a unified platform that streamlines decision-making and increases operational productivity.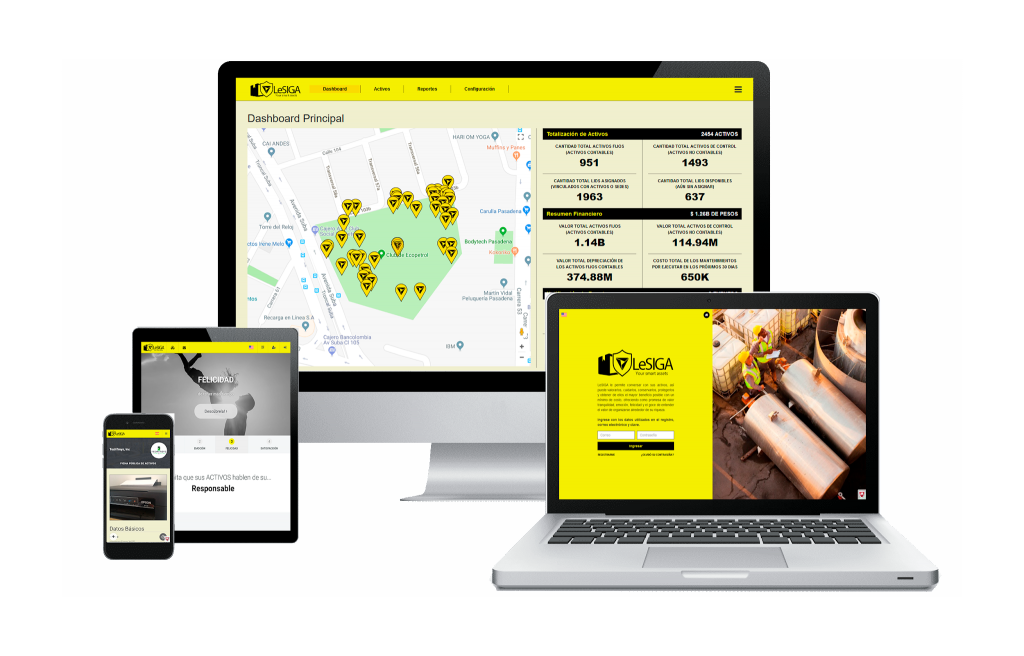 With Actívalo, start managing your assets or, if you only want to locate them in real time, find out about our Real Time solutions.